Home Loans in Chatsworth - Simi Valley
Error type: "Forbidden". Error message: "The calling IP address 45.55.9.245 does not match the IP restrictions configured on the API key. Please use the API Console to update your key restrictions." Domain: "usageLimits". Reason: "ipRefererBlocked".
Did you added your own Google API key? Look at the
help
.
Check in YouTube if the id
PLOIWSop2aAIWDrWiJvxqaB--tLLMghrS5
belongs to a playlist. Check the
FAQ
of the plugin or send error messages to
support
.
Thank you for visiting my website!
I am John Gardella, your local Chatsworth - Simi Valley mortgage professional. During my tenure as a mortgage lending professional, I have helped many individuals and families realize their dream of owning a home. I am passionate about helping my clients and focus on bringing you peace of mind throughout the home buying process.
Ultimately a successful closing is our main goal! My team and I use our collective skills and expertise to make that happen for you. We are 100% committed to total client satisfaction. From the first phone call to the final closing, we are here for you. Ready to get started? Give me a call or shoot me an email! I look forward to working with you.
Getting Familiar With The Mortgage Process
There are many factors to consider when getting approved for a home loan in CA to purchase a property or when refinancing an existing mortgage.
Since every borrower's income, employment, down payment, equity or credit scenario is unique, the task of shopping for the perfect loan or Chatsworth - Simi Valley mortgage lender can become overwhelming, even for seasoned real estate professionals.
John Gardella with Skyline Financial can be reached at (805) 405-4299 to if you have
questions about home loans
in Chatsworth - Simi Valley.
Getting Pre-Approved To Buy A Home
Before you start looking for a home in Chatsworth - Simi Valley to buy, you'll need to find out what loan programs and loan amount you are eligible for. This will obviously save you and your real estate agent time, but it will also be required by most sellers before they'll consider accepting your offer to purchase their property.
When you speak with a mortgage company about getting a approved for a mortgage to purchase a home in Chatsworth - Simi Valley, the lender will talk with you about your down payment and monthly budget goals, as well as ask a few basic employment related questions in order to determine possible loan programs that fit your scenario.
Chatsworth - Simi Valley Mortgage Information And Links
For a mortgage approval to buy or refinance, banks may take into consideration your credit score and history, income and employment status, bank cash reserves and a handful other supporting documentation depending on your mortgage program, down payment or equity.
Fortunately for you, getting started with the pre-approval or rate quote process is as simple as calling John Gardella with Skyline Financial directly at (805) 405-4299.
Credit scores and borrowing history are important components in qualifying for a mortgage loan in CA for both a purchase or streamlined refinance. Each mortgage program has its own criteria for eligibility based on credit.
There are many government programs that are more liberal with a borrower's current or recent credit history, and the CFPB has made it easier to correct inaccuracies that have been reported about you. Either way, it helps to have an idea of your score ahead of time so that you can protect your identity.
There are still many home loan programs available for first-time home buyers, Veterans, conventional refinance options for underwater homeowners and renovation loans for upgrading properties.
The mortgage approval process above goes hand-in-hand with the type of loan program you may be eligible for in California when purchasing or refinancing. Skyline Financial will be able to find a mortgage program that fits your financial needs.
One of the more frustrating experiences with getting a mortgage is the dealing with the anxiety about what the final mortgage payment will be with everything included.
In addition to your mortgage principal and interest payment, which is simply calculated using the interest rate, there is also hazard insurance, mortgage insurance premiums, funding fees, HOA dues… and the list could go on. Make sure you get a full printout of your "Complete" monthly mortgage payment liability when shopping rates.
Since mortgage rates can change several times a day, most banks require a full credit application to be submitted prior to locking in a loan rate.
Several factors influence the way interest rates move, and the decision to lock your loan ultimately relies on the relationship and trust you have with the mortgage professional working on your file. However, there are several important questions you can ask a lender when shopping for the best mortgage rate to determine whether or not they understand the market.
With the right home buying and mortgage team on your site, closing on your Chatsworth - Simi Valley home loan should be a smooth transition from initial application to final documents.
This is the final step where you sign for your new mortgage and accept responsibility for the monthly payment schedule. Details involved include closing costs, title insurance, hazard insurance and verifying any assets needed for closing.
Refinancing your home loan can be a very similar process as obtaining a purchase loan. However, there are many options created to "streamline" the process, depending on your equity, credit scores and current mortgage program.
Determining the net benefit of refinancing involves analyzing your goals and budget and weighing the costs against your potential savings. Cashing out equity to consolidate debt or to pay for living expenses are also reasons to refinance.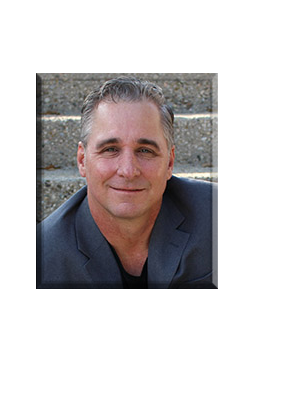 John Gardella / NMLS# 305669
John is a mortgage lender in Chatsworth - Simi Valley and is available at (805) 405-4299 if you have questions about home loans or mortgage programs in CA.
CLICK HERE for an instant online property valuation report.