The beautiful city of Simi Valley is situated in the southeast corner of Ventura County and 30 miles from downtown Los Angeles. It is adjacent to Thousand Oaks, Moorpark, and the LA neighborhood of Chatsworth. Two Chumash Native American settlements formerly existed in Simi Valley. These villages were named Shimiji (or Shimiyi) and Ta'apu. It is believed that the name of the Chumash Indian Village "Shimiji" is the origin of the city's name.
The mountain views and mild climate draw residents to the area. It is surrounded by the Santa Susana Mountain range and the Simi Hills, west of the San Fernando Valley, and northeast of the Conejo Valley. It is largely a commuter community feeding the larger cities in Ventura County to the west and the Los Angeles area and the San Fernando Valley to the east. Residents enjoy a warm and dry climate during the summer and cooler temperatures that tend to be in the 50s in the winter.
Known for its happy, safe and conservative residents, Simi Valley is home to The Ronald Reagan Presidential Library, where the former president was buried in 2004 and more recently his wife, Nancy Reagan. You may recognize the Library as a host location for several Republican primary debates. The city is also known for its wealth. The U.S. Census Bureau of 2012 reported a median household income of $87,894, which is higher than the California median of $70,231 and the national average of $62,527.
Tucked into the Northeast corner of Simi Valley is a luxury estate property that just closed escrow in 2016 for $33 million. Known as Hummingbird Nest Ranch, this 120 acre property features a 15,000+ square foot mansion that was featured in the first seasons of Biggest Loser on NBC. The estate has also hosted numerous weddings and was the location site for film and television shows such as Jobs and Entourage.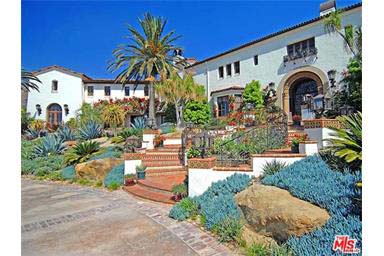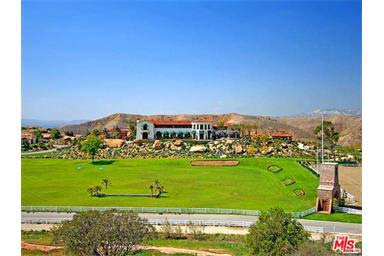 At the Simi Valley Schools, families are offered opportunities for every child, starting with preschool at Justin Early Learners Academy and then into one of their 18 elementary schools, three middle and four high schools. Adults seeking continuing education options will find courses and certificate programs at the Simi Valley Adult School and Career Institute. There is also an option for a homeschool/independent study program available through Monte Vista School for kindergarten through 12th grade.
To learn more about the city, visit its website at www.simivalley.org.